When we think of the word "outsourcing" it makes us wonder if it is all about outsourcing or global sourcing is that it becomes a very powerful tool to leverage talent, improve productivity and reduce work cycles? With time and rising cost managing staff and demand cost outsourcing as become a second nature of very business requirements. For an

instance, we can see that when it comes to IT outsourcing, it is all about practicing the hiring process from a third party organisation to handle certain information technology functions. Companies often outsource data storage because it is cheaper to contract a third party than it is to buy and maintain their own data storage devices and facilities. Great deal of IT services get preference over others such as web development, Hosting, Software and application development, Website/application maintenance or management, Technical support, Database development and management, Telecommunications, Infrastructure to mention a few.
Early Data Centers
The inception of IT outsourcing cannot be tied down to an exact date, not in the same way that a corporate entity opening its doors can. However, it is generally agreed by industry insiders that IT outsourcing officially began in the 1980s. Furthermore, in 1989, Eastman Kodak struck a deal with the technology giants – IBM. They were tasked to design, build, and manage a data center on behalf of Kodak. At that time, Kodak had to transfer hundreds of their own staffers to IBM's Integrated Systems Solution Corporation (ISSC) to kick start the relation of outsourcing within and beyond the company for generations to come. In doing so, IBM and Kodak revolutionized the world of outsourcing and created a new pathway of business corporate work history. Up until this point, many corporations would never have considered outsourcing on this scale, preferring to keep necessary services in-house.
When a well-known company like Eastman Kodak decides to outsource on this massive scale, other corporate entities take this kind of work ethics as a new pathway to achieve success in business terrain. It wasn't long before many were following the suit. As a result, IBM became the dominant IT service provider in the late '80s and throughout the '90s.
Electronic Data Systems (EDS) was another early pioneer in IT outsourcing. However, the company took a different track than IBM by providing IT services without being linked to a hardware manufacturer. The company entered many lucrative, long-term contracts for service with topnotch corporations by taking the angle of solving business problems through IT outsourcing, rather than offering support services linked to specific products.
The Benefits of Outsourcing 
Reduced expenses – You get to enjoy significant cost savings when you outsource to a country with lower production costs. A lower cost of living for employees, meaning lower salaries, as well as lower infrastructure and operational costs.
Access to a global talent pool– Outsourcing allows you to reach professionals that may be in short supply or unavailable locally.
Significant time savings- When you partner with an outsourcing vendor, you don't have to advertise for, interview, select, and train new in-house employees, all of which can be very time-consuming.
Ability to upscale fast – You'll be able to work with new clients and take on new projects without having to spend time on the processes described above.
Uninterrupted workflow– Your business will function round the clock thanks to the time difference between the in-house team and the outsourcing vendor's team.
 IT Outsourcing Models
Apart from outsourcing types based on the location of the outsourcing company, there are also a few outsourcing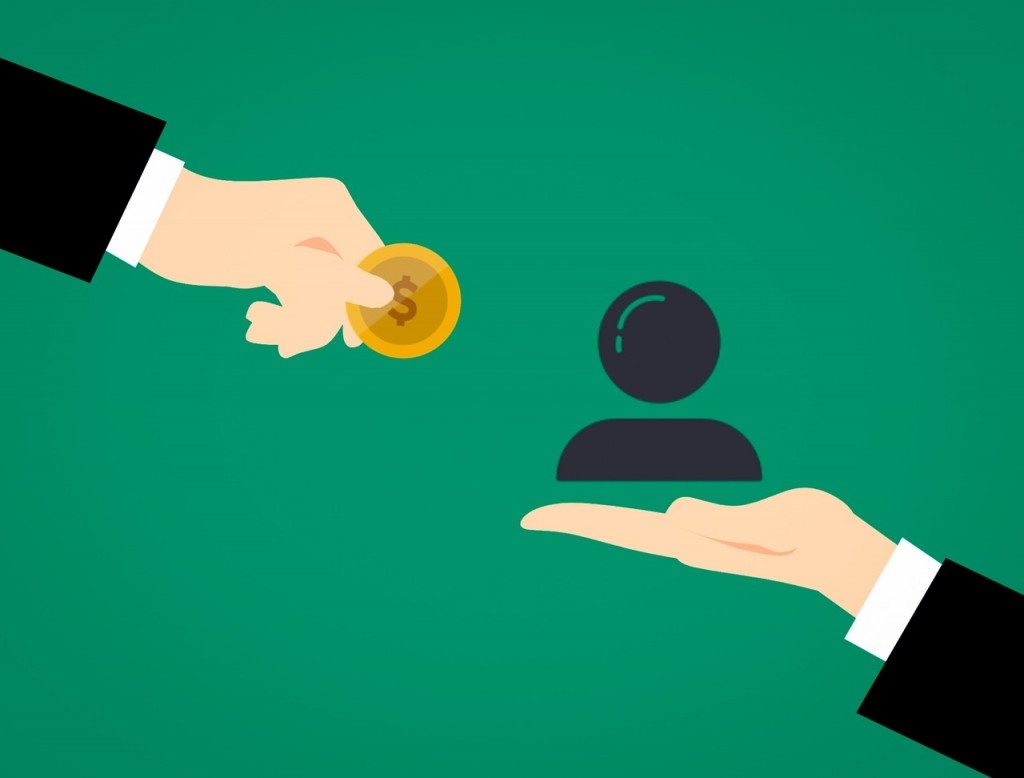 models that can describe the relationships between the client and the IT outsourcing vendor.
Staff augmentation– This is a strategy of filling skill gaps that allows businesses to hire top-level specialists for short- or long-term projects while also being able to avoid the costs of hiring new full-time workers. Additionally, staff augmentation model are employed by the staff augmentation vendor, which means you don't have to worry about infrastructure and other costs related to having full-time workers, nor do you have to spend time on recruitment. However, the new staff members act like your employees, meaning you're the one supervising, leading, and managing them.
Example: An Israeli app development firm lands a large project that requires more developers than they currently have. They need to get started fast, and don't have time to look for, interview, and train new people. As such, they outsource software development to a staff augmentation company in Ukraine, who provide them with an iOS developer and an Android developer for the duration of the project. These employees remain on the staff augmentation company's payroll, but still function as full-time employees of the Israeli company.
Project-based outsourcing – This strategy allows businesses to partner with vendors that have exclusive expertise that is lacking in-house. Project-based outsourcing works best if the type of work you are outsourcing isn't the core function of your company. It is also a good solution if your project's requirements aren't likely to change during the development process.
Example: a Dutch food delivery service partners with an app development company in Macedonia to have their app developed. The food delivery service provides the requirements, but doesn't manage the development process directly.
Conclusion:
Now that you have seen the rewards associated with outsourcing the IT function of your business, there is a lot to thi

nk about. Whether you choose to outsource or hire internally, one thing is certain, you must know how to manage successful working relationships with your IT service providers. Let's face it, they're not always the easiest people in the world to understand and deal with, right? Here are some tips:
Clearly form and communicate the goals and objectives of your project or business relationship.
Have a strategic vision and plan for your project or relationship.
Select the right vendor or new hire through research and references.
Insist on a contract or plan that includes all the expectations of the relationship, especially the financial aspect.
Keep open communication with all affected individuals/groups.
Rally support and involvement from decision makers involved.
Do you want to know more? Do you have any questions? Let us know! We can't wait for messages from you
Please follow and like us:
Get Amazing Stories
Get great contents delivered straight to your inbox everyday, just a click away, Sign Up Now