Communication is interaction; it is sending and receiving information between two or more people… To communicate is to interact with someone, in one way or another.  Communicating can be done in many ways: face-to-face, over the phone, writing, sign language, music, pictures, and more. Forms of communication have increased and will continue to do so. There are many reasons people communicate every day.
So How Important Is Communication In The Workplace?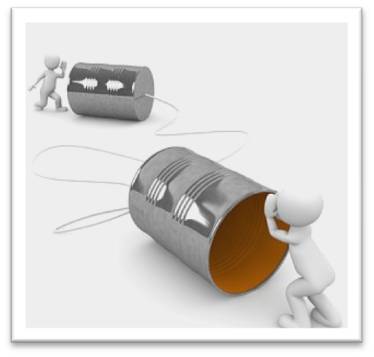 James C Humes an author and a former presidential speechwriter said 'The art of communication is the language of leadership'. To be a good leader, you need to communicate effectively and efficiently. Communication is vital.
The most commonly used methods of communication is verbal and written (face-to-face, over the phone, emails, texts, etc.). There is a setback when using these skills as there is a language barrier for many.
Everyday business functions will require the skill to interact and translate messages to partners, colleagues and subordinates. Effective communication between work members reduces the fine line of workplace differences and helps build collaborative methods of achieving workplace targets.
Imagine trying to get in touch with other businesses from several nations such as Saudi Arabia and China, where people prefer to speak their native dialect rather than speaking English. However, some nations are really leading the game of communication by mastering the different languages and embracing a multilingual culture.
Communicating and comprehending several languages is a skill that can outshine millions. If you don't understand or speak universal languages such as English;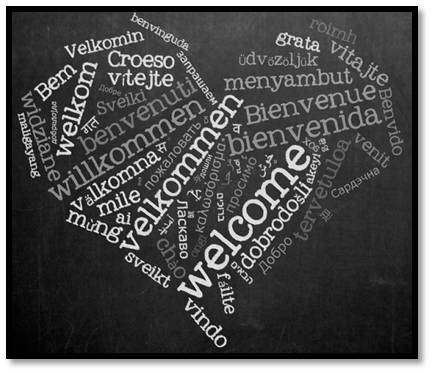 there might be a lack of effective communication between culturally different people. Nowadays, society is changing for better and is embracing the fact of multilingual culture to promote growth with the workplace and beyond! According to recent research, people who are bilingual have better brain functions that promote better attention and task-switching capacities. This is a great skill to have, don't you think? Can you speak or write another language? If you can then that's brilliant!
Recent statistics illustrates that over 98% of the UKs population, over the age of 3 speak English. However, did you know that in England, the second most spoken language is Polish, with only 23% speaking French and 9% speaking German? Additionally, some of the interesting facts illustrates that the main immigrant languages spoken in the UK includes Polish (1%), Punjabi (0.5%) and Urdu (0.5%). These are some thought provoking facts. Don't you agree?
Another communication barrier besides speaking and writing is for those who are deaf or have speech impediments. Sign language is a hard skill to learn but for those who know it, nice one! By employees or managers trying to learn sign language or having some kind of knowledge and basic learning, it allows those who have these problems to go for jobs that they wouldn't generally be able to go for. It conveys positivity and gives an edge to the business. It could gain good publicity! Every business wants this… Don't you?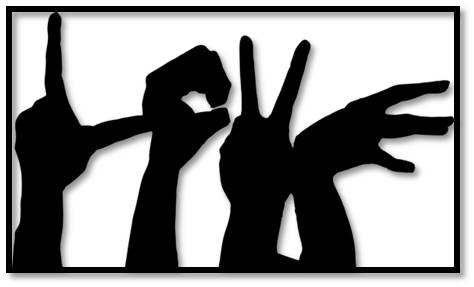 When we keep communication at the heart of our life, it becomes are second nature that whenever we want to express our thoughts in workplace and at home, we do. Effective communicating with employees and supervisors promotes a time-saving workforce at all time. Two-way communication promotes trust and a friendly exchange of ideas amongst individuals irrespective of their corporate hierarchy.  On similar lines, a lack of communication will disrupt the workplace harmony and create unnecessary commotion. Therefore, if we observe lack of communication in workplace it's given a term called Radio silence.  When communication comes across to fast, the message could be lost due to speed of delivery and a sudden pause happens, it might create an awkard silence which might create unneccesary anxiety amongst individuals. However, if there is overflow of communication in workplace with overpowering communicating skills, it may disrupt the effeciency of the workplace. This term is called constant pings.  Thus, the balance of both is a highly required skill that could potentially bring out the best within individuals.
Think about it, if there was lack of communication, what would YOU do?
Let's glance at ways to improve communication in the workplace!
Always show a positive vibe towards your colleagues… Thank you can go a long way, in any situation. If you're a manager, appraising your employees for exemplary things can make them feel better about themselves. Or even if there are issues, give them the feedback in a positive tone. They'll take it better than you think. If you communicate with them in a positive manner, they will get the positive vibes off you as it will show you're trying to help them learn rather than tell them off.
This could include having staff notice boards where anyone can put the latest news, weekly bulletin emails and more. Asking employees and staff members what they feel is important will make them feel appreciated.
When at work, there could be many obstacles that you need to jump over. No, not literally. Although sometimes there may be some boxes or bags you might have to hop over. The obstacle we're actually talking about is employees being unclear on what to do due to confusion. This is an issue that many have, especially when it's a new team. But everyone starts from somewhere right?
Additional Business Communication Skills that puts every situation at ease:
Well they all are obviously, but this skill is about listening and incorporating others' views in communication. By listening to views and comments, you are showing that their input is valued.
Building trust and strong relationships within workplace with key stakeholders in a business can promise success. With added trust and improved communication employees can find common grounds and build bonds with one another. This skill is about more than just connecting at a business level.
When people communicate in a friendly manor, they get results and responses. How would you feel if someone came up to you and asked you to do something very abrupt and rude? Not happy or impressed. When colleagues, subordinates and seniors communicate at work in polite and respectful way, it will enhance the sense of self esteem and produce better workplace results.
New Styles Of Communicating…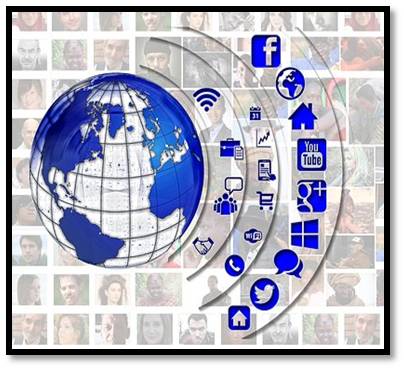 There have been massive developments in the ways people commuicate these days. The latest form of communication comes through social media sites and apps. Some of the most common once can include Facebook, Instagram, Snapchat and Whatsapp to mention a few. These sites are high in demand across the globe. Communicating through some of these social media channels have changed dramatically. Communicating through pictures is one of the most happening thing these days via Snapchat. Since 2011 world has been admiring emotions and communication via pictures which has been appreciated and perfected by many. So lets think about how many of us actually have it? And how often do us actually use it?
Do you experience communication threat at workplace?
There are many communication problems employees and managers have in a workplace these days. But what are the main obvious ones? One of the major problems discussed previously was about lack of two-way communication. How ever, communication skills are always complimented by empowering listening skills. If you don't listen, how will you answer or resolve situations. Listening is one of those skills you don't need to learn; to listen is one thing, but to respond to what you heard is the true skill.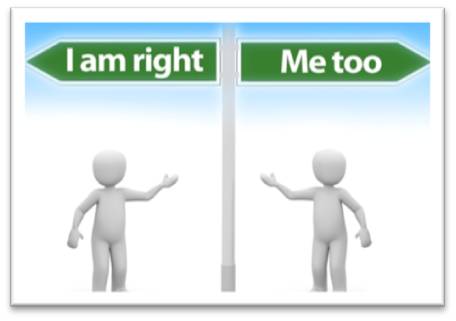 So… Is Communication Important?
YES! Yes it is. Communication is what everyone does all the time. What do you think it would it be like if there was no communication in a workplace. Everyone doing their own work in dead silence. Imagine that. Fair enough sometimes you need your own space and have no communication with anyone, but only for so long. How can someone simply not have communication with anyone? Communicating with someone in a workplace can increase productivity and can also send out positive vibes.
Everyone in the world can communicate in one way or other. But to be a successful in the business world, to be a winning entrepreneur or manager and have a booming business you need to be able to have a good team behind you who you can communicate with, in ways more than one. You have to be able to connect with people of all kinds. But in order to connect with people you need to be able to communicate! It's the key to all your problems and issues!
So how do you know when you've aced the art of communication? Well you don't do you really. Its such a massive thing in life. New ways are being created right now as we speak. Who knows what will be next. Do you have any ideas?
Please follow and like us:
Get Amazing Stories
Get great contents delivered straight to your inbox everyday, just a click away, Sign Up Now