Everyone – everywhere - has the ability to create entertaining and educating videos. A statement that many small and medium businesses do not believe in, however with this post we hope to change that. This post will show you why, you don't need a 4 figure budget to create share-worthy marketing videos but the right tools. However, if you haven't already heard our recent podcast "Why this entrepreneur decided to ditch the 9-5 life" with Gemma Crane the founder of the GemmaCrane blog, then click here. We spoke about what led her to become an online entrepreneur, social media marketing, and copywriting and why she decided to ditch the 9-5 life straight after finishing university.
Over the last few years video's popularity has significantly increase due to the help of many social media platforms and according to YouTube's Vice President of Global Content Robert Kyncl, it is projected that videos would soon drive 90% of all internet traffic. In recent years much of content marketing has shifted to video streaming due to the introduction of Snapchat and Vine. When apps such as Snapchat and Vine were introduced, in combination with smart phones they revolutionized the way videos were used to express and communicate one's life.
These apps were a hit globally that their popularity, introduced a new media channel for businesses to potentially reach their audience, directly through videos on their phones. Snapchat especially unleashed a great marketing opportunities for businesses, that now many rely on it as a platform, to interact and engage with their customers. To keep it simple video does what text cannot in one go, which is that it presents opportunities for businesses to inspire, educate and evoke emotions. Below we have gathered some video marketing statistics that your marketing strategy can benefit from and produce if you do add videos to your marketing strategy.
In the age of social media marketing, it's important that your business creates content, that makes your brand stand out from amongst your competitors; Competing for your clients and customers' attention online.
Statistical insight of Video marketing for your marketing strategy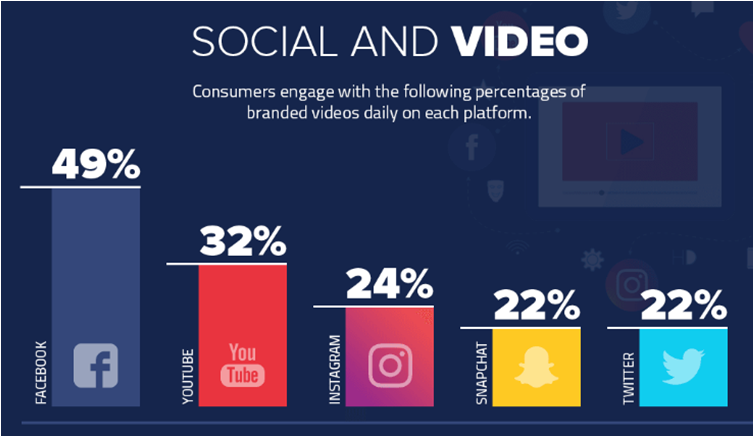 (https://www.webfx.com/blog/general/why-video-matters-to-marketing/)
Wyzowl and HubSpot released their State of Video Marketing Report for 2018, which creates a useful illustration of stats on why video has become vital for businesses. Here are some of those stats worth pondering over as you contemplate over adding video to your content marketing strategy.
95% of consumers retain communicated information through video, while only 10 percent retain information from reading.
Companies utilizing video content experience a 41%increase in traffic through web searches compared to others who don't include video in their content strategies.
90%of consumers indicate product videos directly inform purchase decisions.
80% of marketers say video has increased dwell time on their website
69% of people have been convinced to buy a piece of software or application by watching a video.
85% of people say they'd like to see more video from brands in 2018
Misconceptions of Video production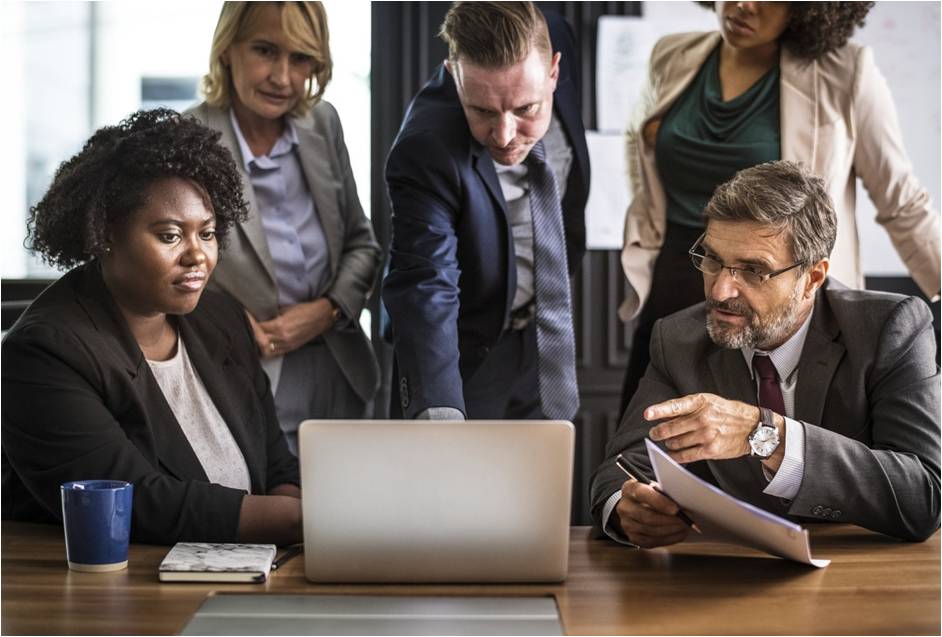 Although we have stated the many benefits of videos there are still many misconceptions people have over the production of videos, below we have mentioned a few and why they are in fact misconceptions:
Videos are too expensive to create and won't produce high ROI
When it comes to creating a video many marketers mistakenly think of it as a high-cost endeavour with low ROI, however a recent Cisco Study, stated that by 2021 82% of consumer internet traffic will be video. In other words videos will be a prime factor in increasing engagement amongst consumers therefore a high ROI.
One marketing video is enough
Many businesses make the mistake of be investing big money, into only one marketing video and wrongly believe that one video, will be enough to bring a high ROI. However to truly create engagement and increase brand or product/service awareness, it's better to invest in small consistent video clips. Consistent video clips can be used to interact daily, with your customers and create engagement that one off marketing videos cannot. More marketing videos also means you have more content to use, to communicate with your audience. Instead of paying for other media channels, you can save money by promote your videos on your business' social media pages.
You should only post videos on YouTube
A mistake many make is to post their marketing videos, on YouTube alone and expect to reach all their target audience. In order for your videos to reach your target audience, you have to use the social media platforms they're using, not just platforms that were made for videos. Video clips posted on a company's different social media pages can enable a business to create and sustain a personality that is in favour of their customers, and can positively contribute to their experience with the brand.
So now what's left is for you to start creating some low budget marketing video clips, so that you can communicate with your audience effectively. Below we have created a step by step suggestion plan for short marketing videos!
How to create budget friendly marketing videos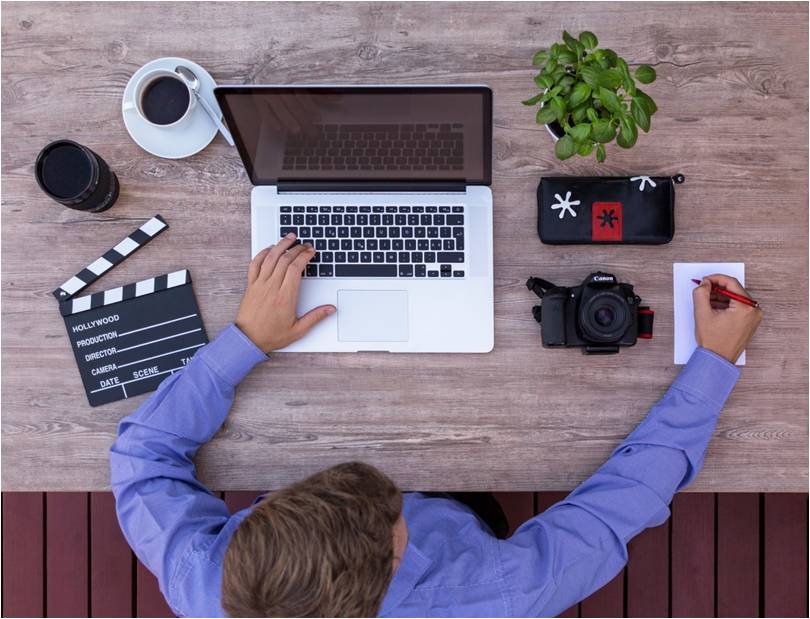 Step 1 draft and create a storyboard:
When it comes to creating a video you need to create a story that the viewer can follow, so before you go ahead with looking for what software to use create a story board of your video. You have to make sure that your story line will address all the key points you want to address, when it comes to creating a storyline/story board for your video you need to decide what your call for action is for the viewer, in other words what do you want to accomplish as a result of that person watching that video clip. Will the goal of your video be to entertain or educate customers about your product or service? After you and your team identify the goal then make sure your storyline of your video portrays that goal. After you create a storyline, you will now have characters or maybe a narrator; therefore you will need speech, to communicate your key points. The next step in creating a story board  for your video is to create a written script for every scene where there will be communication between the characters of even simply to the viewer.
One thing that also can play a big part is the use of colour; make sure your video is full of colour in order to attract your viewer's attention, so make sure you plan all these things before creating your video to avoid forgetting.
Step 2 find software that can make your story board come to life: Animatron and Vyond
We promised you a budget friendly video, so a way to cut costs is by using cartoons, instead of hiring people to star in your video. Software like Animatron and Vyond allow anyone to create interactive, professional and effective marketing videos, which means you don't have to be a graphic designer to make one.
Let's start with the website Animatron studio, you can create any type of animated moving videos where you can edit already made characters and scenes or you can create your own moving animation from scratch. Animatron gives you two modes, expert and lite; Expert mode allows you to edit your characters and scenes in detail, whereas the lite mode, allows you to use already animated characters and scenes to create your video. Animatron is reflectively easy to use, once you get your head around all the tools. Our tip is if you need any assistance, is to watch their video tutorials on their YouTube channel, where they show you how to use their software.
Vyond and Animatron have many similarities however what differentiates the two is their purpose. Animatron we believe can be used to create animation for any purpose; however Vyond is very clear that its main purpose is to facilitate the creation of business videos for marketing purposes. This is shown in materials available when creating videos; the scenes and characters represent different business industries, not only business characters and typical meeting rooms. Vyond also provides you with a 14 day free trial of their software before you subscribe.
One thing that both software have is the adaption of audio, which means your characters can have voices, your props and scenes can have sound. This feature can make your scenes come to life, you also have the option of using the already made sounds provided.
Step 3 Pick the right channels to promote your videos:
Now that you have created your storyboard, and selected what software to use, the next step is to pick the right channels to promote your video. Many make the mistake of only posting their marketing videos on YouTube and expect that to be it. If YouTube is the only channel that you plan on posting your video on, then you might be losing out on potential viewers as there are many other social media platforms, that you can post on to effectively reach your audience. It's stated that 45% of people alongside YouTube spend an hour on Facebook watching videos, this statistic is to show you that you shouldn't limit the amount of platforms you post your video on. A great strategy is to post your videos on all your social media accounts, that allow you to upload videos to increase engagement and traffic. Another great channels that can be a great resource is Instagram, due to their video tools such as Instagram stories and TV.  However don't stop there but also try and link your videos to your company blog if you have one.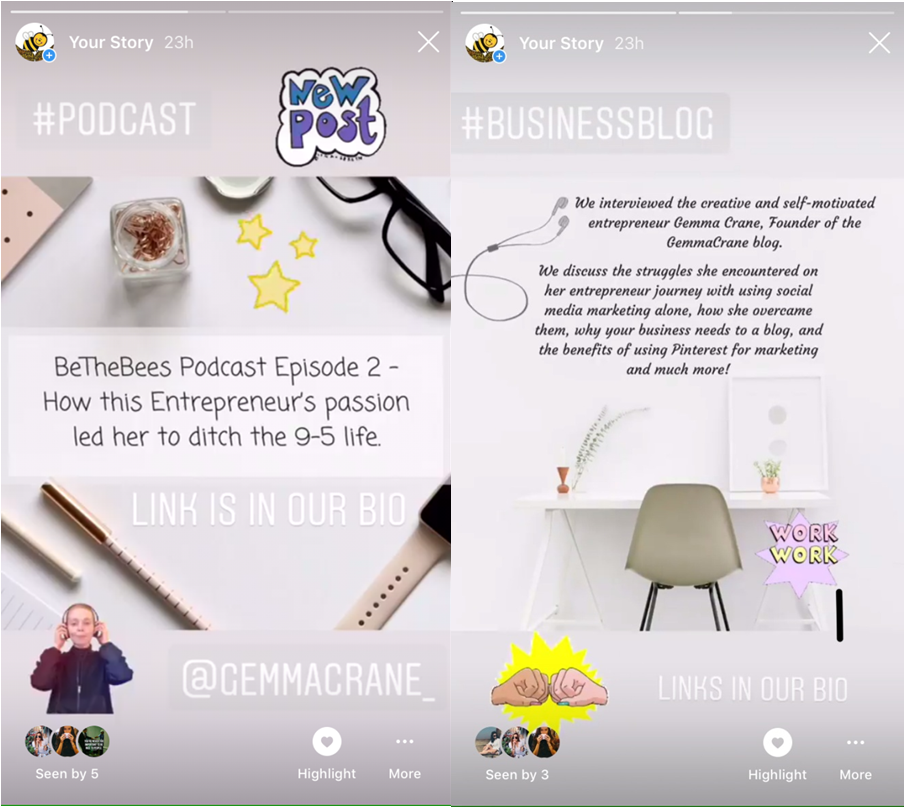 We used instagram stories to spread the word of all our collaborations and recent content, take this example of us promoting our podcast episode with Gemma Crane. Instagram stories also allows you to attach links to your stories, however you have to have over 10k followers to have "swipe up" to your link feature.
Step 4 Promote your marketing videos on your social media pages:
In 2018 due to the popularity of videos nearly every social media platform from Instagram to LinkedIn allows you to post videos or images to your company page with no hassle, so take advantage and use them.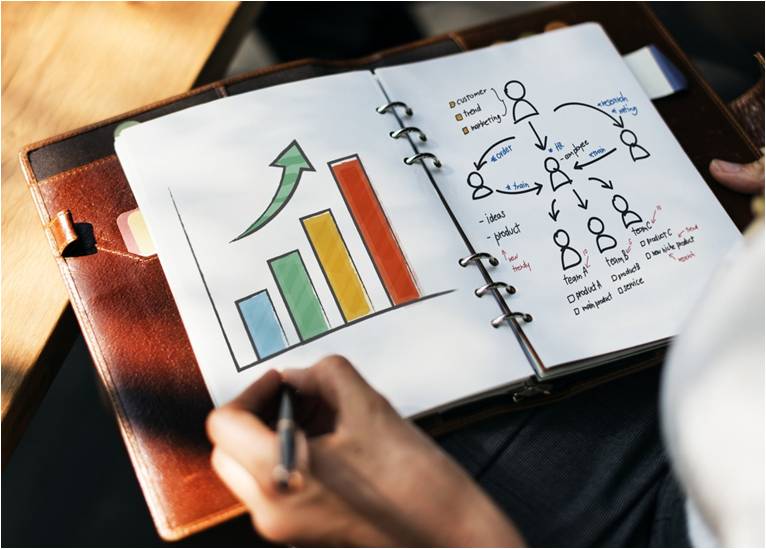 Conclusion
Now let's recap the main points' mentions - Everyone, anywhere can create budget friendly marketing videos, it's all about finding and using the right tools. The statistics mentioned in this post serves as evidence of the beneficial outcomes of adapting videos, which addressed some of the misconceptions people have about videos. Our final point that we want you to remember is to not limit the platforms you promote the videos; Videos are a great marketing tool to create engagement across all social media platforms including your website. We also created a step by step plan, including different software that you can use, to create budget friendly marketing videos.
So now that leaves the question, why not take advantage of video's popularity and add it to your content marketing strategy?
We hope that you enjoyed learning about the different, video creating software available and how videos, when incorporated in any marketing strategy can create engagement.
Let us know whether you used our 4 steps to create your own marketing video, we'd love to see your videos tag us on twitter: @BeTheBees and Instagram: @bethebees_.
Feel free to share this post; we'd love to hear your thoughts in the comments below.
Please follow and like us:
Get Amazing Stories
Get great contents delivered straight to your inbox everyday, just a click away, Sign Up Now